About KFSI and Faith Sound, Inc.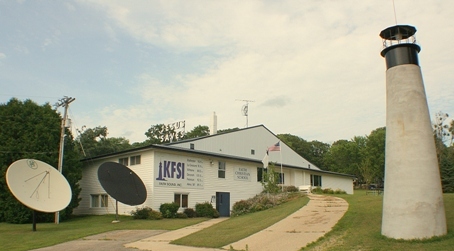 Faith Sound, Inc is a non-profit ministry operating KFSI radio and Faith Christian School. As the area's only full-powered, Christ-focused station KFSI broadcasts music from national recording artists and lessons from syndicatied teachers, as well as daily Bible verses, national news and local weather updates. KFSI has something to offer the whole family.
KFSI is a non-denominational, listener-supported ministry serving God's church by sponsoring Christian events, youth Bible camps, music concerts and global missions. KFSI is thankful to God for the opportunity to broadcast to the Christian community in the tri-state area since 1981 through its six frequencies covering southeast Minnesota, northeast Iowa and southwest Wisconsin.
KFSI is a lighthouse for listeners, reaching the saved and unsaved in a variety of ways and through numerous media outlets. KFSI has biblically-based programming on topics ranging from parenting guidance to teen issues to workplace witnessing. With over 40 unique programs, KFSI offers something to meet both spiritual and practical needs.
KFSI.org has streaming audio of our flagship station along with other "internet stations" providing a wide selection of programming. You're never too far away to hear a familiar voice or to keep in touch with the current hits.
No matter what your age, stage of life or taste in music, KFSI offers educational, inspiring and uplifting Christian programming 7 days a week, 24 hours a day.